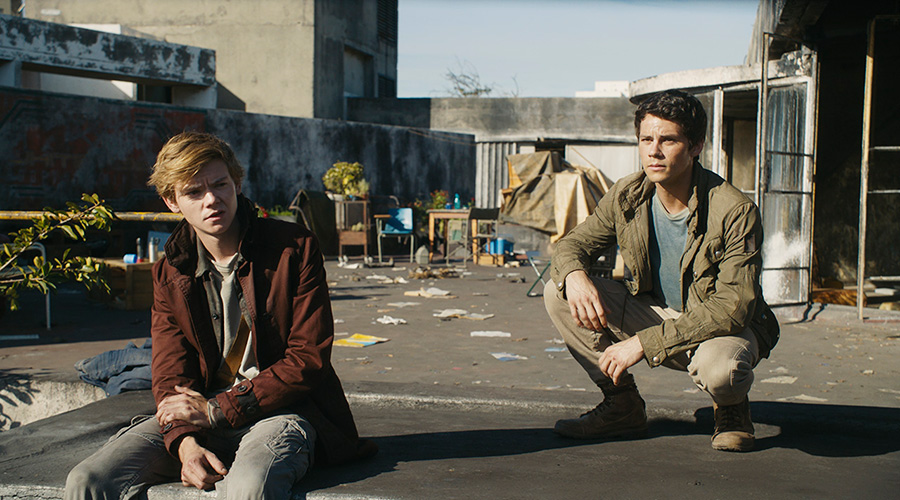 Final Maze Runner movie has hit Chinese mainland theaters on Jan 26. [Photo provided to China Daily]
The year's first import to simultaneously open across China and the North America, Fox's dystopian sci-fi thriller Maze Runner: The Death Cure has fallen victim to the Indian smash hit Secret Superstar, despite briefly overtaking the film for two days when it was released on Jan 26.
The Hollywood movie starring Dylan O'Brien and Ki Hong Lee has also became the latest case to exemplify the divergence of tastes in China and the North America.
In another example of different tastes in January, Disney's Star Wars: The Last Jedi, the highest-grossing movie in North America in 2017, failed to knock down the Chinese romance The Ex-file: The Return Of The Exes from the top box office slot on its opening day.
Meanwhile, though Maze Runner: The Death Cure was still on top of the North America box office charts as of Friday with a score of 7 points of 10 on IMDb. it only had 5.4 points, the lowest of the three in the Maze Runner trilogy, on China's most popular review site Douban,
One reason for this may be that most Chinese viewers are not familiar with the previous two films and American author James Dashner's namesake novel, which has inspired the franchise.
But Suo Yabin, a professor at the Communication University of China, says The Death Cure, the final movie of the trilogy, is a good ending for the series' theme about brave youngsters facing an adult world.