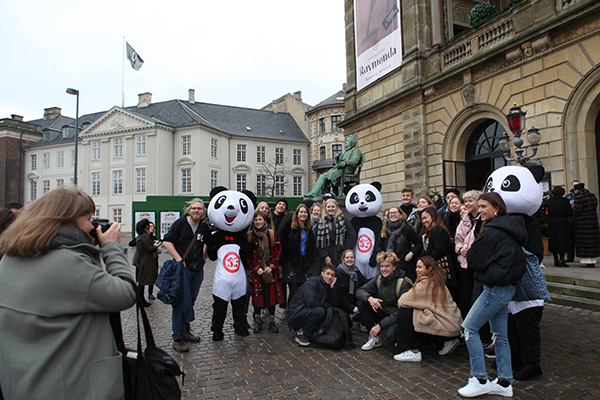 Officially launched in Beijing in February this year, the program aimed to boost travel and tourism between China and Denmark, which is the first country in Europe to celebrate a Tourism Year with China.[Photo/Xinhua]
Both sides identified agriculture, fisheries, food security, health and tourism as major areas for cooperation.
According to Li Jinzao, the Tourism Year has delivered the strong commitment made by the leadership of the two countries and has very pragmatic contents that also facilitate the cooperation of airlines, culture exchanges and financial development.
"Tourism is not only a culture exchange activity, but also an industry that connects people with destination countries and help the development of local economic growth, job creation and the improving of local people's livelihood," Li said.
For her part, Ambassador Deng said tourism is a bridge that links different cultures and enhances understanding between peoples.
She also quoted a Chinese saying that "One who travels knows far more," adding Danish author H.C. Andersen also had much the same feeling that translates into "To travel is to live".
Over the past few years, Denmark has witnessed a growing number of Chinese tourists. Figures show that Chinese tourists to Denmark quadrupled to about 200,000 in 2015 from only 50,000 in 2010.
"China-Denmark relationship is an important part of overall China-EU relationship... The successful conclusion of 'China-Denmark Tourism Year' is a new starting point to boost China-Denmark and China-EU cultural interactions," Deng said.
A Chinese folk concert was also staged after the closing remarks that features solo performances and folk music with various traditional Chinese musical instruments.