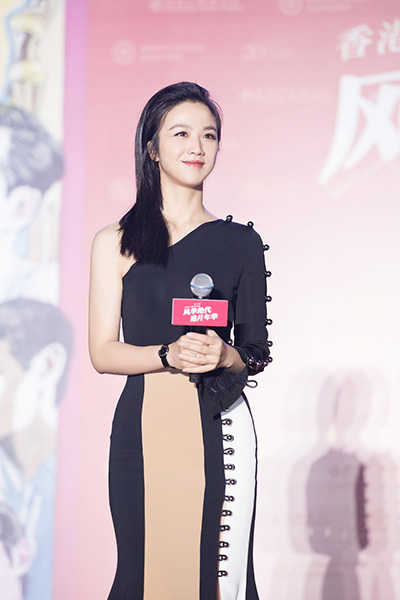 Actress Tang Wei [Photo provided to China Daily]
A film event is bringing some of Hong Kong's best movies to 16 Chinese mainland cities.
The 6th Hong Kong Themed Film Festival, an annual show jointly held by the Hong Kong government and the Beijing art theater Broadway Cinematheque, kicked off in Beijing on Aug 1 and will run through Dec 31.
The movies range from Tang Wei's romance Crossing Hennessy (2010) to Maggie Cheung-starring biographical drama Center Stage (1991).
The screenings in the Chinese capital will run through Aug 13, and the festival will then move to cities like Jinan, Chongqing, Tianjin, Chengdu, Shenyang, Dalian, Kunming and Shanghai.
Speaking at the opening of the event, Gracie Foo, the director of the Beijing Office of Hong Kong Special Administrative Region Government, said that cinema had become a pivotal platform to boost cultural exchanges between Hong Kong and the mainland during the past 20 years.
Meanwhile, Tang, was also at the event as the festival's ambassador.