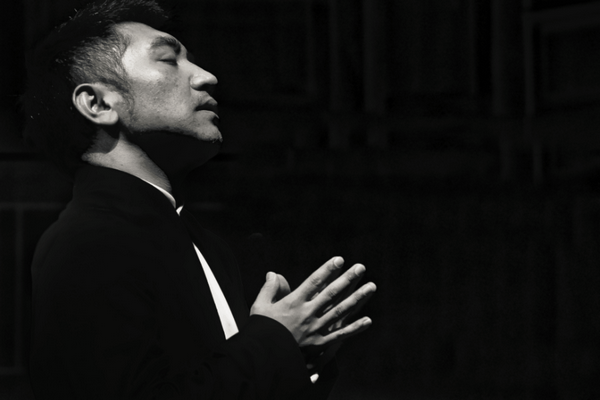 A still shot of Wu Tong, a young sheng performer. [Photo provided to chinadaily.com.cn]
"After playing sheng (a reed pipe wind instrument) for almost thirty-eight years, I came to realize that I have no idea about this instrument", said Wu Tong, a young sheng performer who was once the founder and lead singer of the rock band Lunhui.
"I was born in a family that specialized in sheng making. It is a family tradition to play sheng. I hated it when I started to learn how to play when I was five years old. But later I gradually fell in love with it. And in the past three years I found that I know so little about this instrument and began to do an intensive study on it," Wu said, and started to introduce the instrument in his hand.
On the last day of 2015 and the first day of 2016, Wu will give two concerts titled "The World and Sheng", which also sounds like "the world's harmony" in Chinese. According to Wu's explanation of the concert title, sheng means "和" (harmony), and it can complement any other musical instrument.
"Other instruments of Chinese traditional music all have very strong 'personality' to be in harmony. But sheng, which seems to have the least character can be used in any kind of band or music category. Just like the sugar that is used in Chinese cooking to season the flavor of dishes, sheng also plays a role of condiment in a band," Wu added.