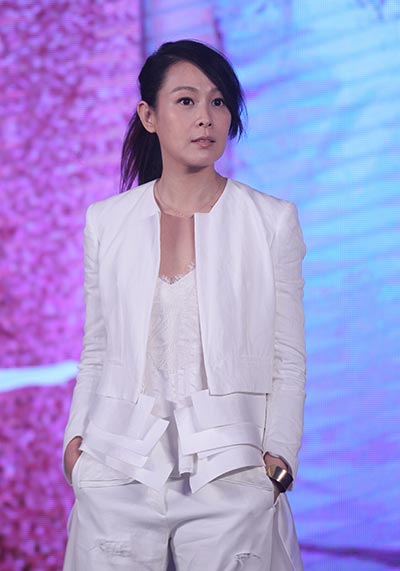 Singer-actress Rene Liu. [Photo provided to chinadaily.com.cn]
Taiwan singer-actress Rene Liu arrived in Beijing on July 13 to promote her upcoming world tour, Renext, which will include 31 cities. She will perform in Beijing on Nov 28.
The tour will see Liu's first return to work since she married Chinese businessman Zhong Shi in 2011.
With nearly 20 studio albums under her belt, the 45-year-old Liu is known for her love ballads. She has also starred in movies since early 1990s and won best actress awards at the Asia-Pacific Film Festival in 1995 for Siao Yu and in 1999 for the movie The Personals.