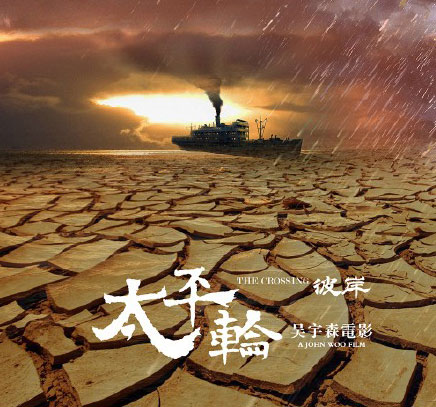 Poster of John Woo's film "The Crossing: Part 2". [Photo/Agencies]
Following the release of John Woo's film "The Crossing: Part 1" in 2014, a sequel is set to hit domestic screens on July 30.
The Crossing was adapted from the real historical tragedy of the steamer Taiping which sunk on its way from Shanghai to Taiwan while carrying thousands of people trying to escape war on the Chinese mainland.
The story set in the 1940s focuses on three couples from different classes whose lives have been completely changed by the war.
After depicting the background and characters in Part 1, Part 2 will focus on depicting the disaster and its impact on the characters.
The film gathers several A-list Asian stars like Zhang Ziyi, Huang Xiaoming, Japanese actor Takeshi Kaneshiro and South Korean actress Song Hye-kyo.
Chinese singer Li Jian is to perform the theme song of the film, "If love is destined", which is reproduced from a Korean song of the same name.
The film is Johan Woo's first film project after his recovery from laryngeal cancer.