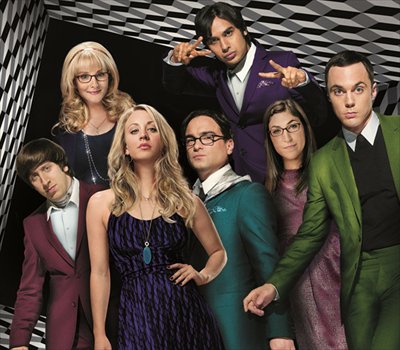 A post of The Big Bang Theory[File photo]
According to a press release by Sohu TV, The Big Bang Theory has become the first American TV series this year to be approved by the State Administration of Press, Publication, Radio, Film and Television (SAPPRFT) for online streaming in China.
The SAPPRFT is responsible for reviewing and approving all content that will air on TV and streaming sites in China.
In March of 2014, new regulations were announced requiring all foreign shows looking to stream in China after April 1 be reviewed by SAPPRFT in their entirety in order to be streamed or broadcast in the country.
In May, the eighth season of The Big Bang Theory aired its season finale in the US. According to Sohu TV, starting from July 22 the eighth season will be available exclusively on Sohu TV's streaming service.
The Big Bang Theory has a huge fanbase in China and previous seasons have topped the list of most viewed shows on major Chinese online streaming sites. With four victories at the Emmy Awards for Outstanding Lead Actor in a Comedy Series, Jim Parsons, who plays the character Sheldon Cooper on the show, is a very familiar face for young Chinese audiences.
One of China's biggest streaming sites, Sohu TV also streams popular American shows such as talk shows The Ellen DeGeneres Show and Conan.
According to Sohu TV's statement, the streaming site plans to continue exploring opportunities to introduce more US TV shows to China. To this end, the site recently signed a production contract with Viacom International Media Networks Asia to begin production on a 13-episode Chinese version of top American variety show Lip Sync Battle.