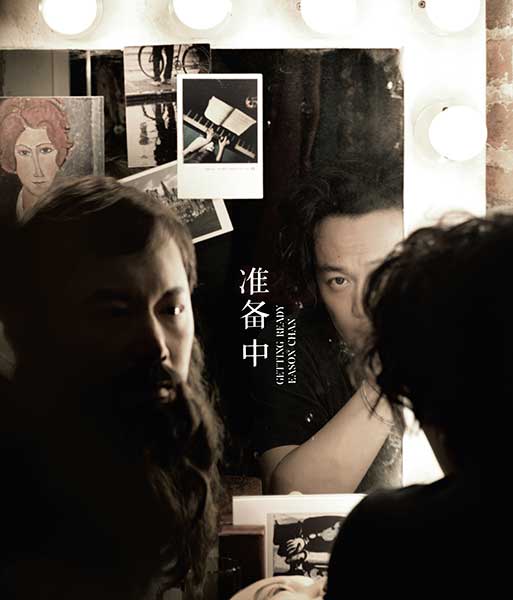 Hong Kong singer Eason Chan is going to release his new Cantonese album, Getting Ready, this month.[Photo provided to China Daily]
For music fans across the world, this Friday will mark the beginning of New Music Fridays, an aligned global release day for new music initiated by the London-based International Federation of the Phonographic Industry.
According to the statement released by the IFPI, up until now, music has been released on different days of the week in various countries-from Mondays in markets such as France and the United Kingdom, through Tuesdays in the United States and Canada, and to Fridays in markets such as Australia and Germany.
From this Friday, new albums and singles will be released one minute after midnight on Fridays local time around the world.
"The move means fans will get new music on the same day worldwide rather than having to wait for their own national release day," the statement says. "It puts an end to fans being unable to access music in their own country when it is legally available elsewhere and the frustration that can cause."
The switch to New Music Fridays will take place in more than 45 recorded-music markets worldwide. Of these, 11 countries currently release music on Fridays, while the others release new albums and singles when they become available, IFPI says.
"Today's recorded music industry operates in an increasingly borderless world. Hits can come from anywhere and spread everywhere. Some superstars have already launched their albums simultaneously worldwide. Now, all artists will be able to reach their global fan bases on the same day. It's good news for music fans everywhere," says Edgar Berger, president and CEO, International, Sony Music Entertainment.
Guo Biao, IFPI China's chief representative, says this initiative will help build a healthy environment for the Chinese music market in particular since there is no standardized music release day in the country.
"Friday is not just the start of the weekend. It's the day for new music. This can help create more excitement and a sense of occasion around the release of new albums and singles," says Guo.
"For the Chinese music market particularly, where the copyright issue has been a long unsolved problem, New Music Fridays will be helpful in shaping market orders and forming the habits of consumers and retailers."
Guo also points out that Chinese record companies are positively participating in this plan. A number of Chinese record companies joined in the New Music Fridays plan, such as China Record Corp, Guangzhou Pacific Audio & Video Company and Qida Music as well as major music-streaming sites, including Tencent and Alibaba.
Zhou Jianchao, former CEO of China Record Corp, the country's oldest and largest record company, says China's music industry is experiencing drastic changes, such as the shift from physical records to online streaming.
"This initiative unites artists, record companies and retailers together, which is also good for building a healthy environment for the music market in China," Zhou adds. "Music fans will have a day to celebrate every week."