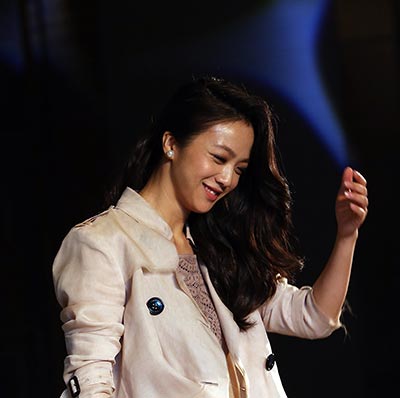 Actress Tang Wei will star in A Tale of Three Cities. Jiang Dong / China Daily
San Cheng Ji,
or A
Tale of Three Cities
, a movie starring actor Sean Lau Ching-wan and actress Tang Wei, will hit mainland theaters this fall, and is being seen as a Chinese answer to Hollywood's American Civil War epic
Gone with the Wind
(1939). Shot in Anhui province, Shanghai and Hong Kong, the movie centers around two couples, who struggle to survive China's turbulent '40s.
Famed Hong Kong directors Mable Cheung and Alex Law spent 10 years writing the script. Timmy Yip, best known for his work in Ang Lee's Oscar-winning Crouching Tiger, Hidden Dragon (2000), which also won Yip two Academy Awards — for art direction and costume design — is also involved with the new movie, media reported.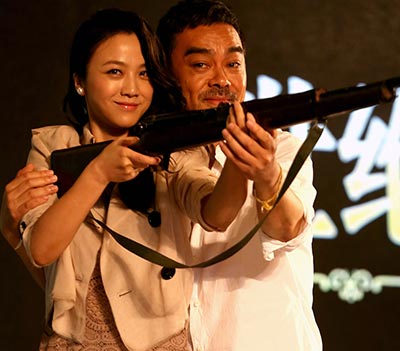 Actress Tang Wei and actor Sean Lau Ching-wan will star inA Tale of Three Cities. Jiang Dong / China Daily
In an attempt to take moviegoers back into time, the crew spent three years looking for well-preserved areas in rural China, and employed more than 800 extras on the sets.
The movie is about the couples' quest to flee political conflict in China at the time and pursue normal lives.